Professionals For Your Team
This resource page offers referrals to trusted professionals to help you buy real estate in Canada, to help with a spousal sponsorship, to plan a complex financial and tax move, and to prepare your legal picture for a move to Canada. I have also written a short primer on choosing professionals who work well with expatriate Canadians ("Read first! ...", below).

The professionals listed in this resource are all carefully screened, vetted, and confirmed by my clients and myself.


What I do: Most people moving back to Canada have a range of concerns, considerations, and questions and this can make the return seem overwhelming. Many need help planning and making decisions in the months and sometimes years leading up to their move in areas such as investments, taxes, timing, health care, and real estate in Canada.

I support clients by addressing their concerns and questions and help them plan a smooth and confident move. My own move back to Canada, 25 years as a university Business Professor, and 18 years doing this work with over 1200 clients has given me a wide and deep expertise.

Sometimes my clients need a team of professionals to help them. I work closely with the professionals listed in this resource to ensure clients get professional, prompt, and coordinated support.

- Paul Kurucz.

My Moving Back to Canda Support Services and Real Estate Advising Services.
Professionals
---
How to choose the best professional to help you
Suggestion: Read first before choosing anyone to work with
Choosing professionals in Canada who you can trust is very important! Whether you need help purchasing or managing real estate in Canada, advising you on your finances & taxes, or moving your household and life back to Canada it is more important for you to have the right professionals on your team than for Canadians who already live in Canada.

"Why is having the most trustworthy professionals more important to expats!?"

Because you will rely more heavily on these professionals to understand your special expatriate context, give you guidance that is relevant to your non-resident status, educate you on how things work in Canada, and who can be patient and supportive as you work through your research and decision making. And the process can be a longer time frame than for their typical Canadian client living in Canada.
Here's the problem:
Most professionals in Canada will not understand your context, are not used to dealing with expatriate clients, and quite frankly, do not want to spend the time and energy getting to know you.

The reason most professionals in Canada are not able to help you is because they have built their way of dealing with clients as a structured process. They did not build the foundation of their service on the basis of a relationship with a real human being. Canada is quite "process oriented" (see: Success Orientations) and if you, the expatriate who is living in the U.S. or abroad, is different from their regular clients then you don't fit nicely into their structured process!

And if you don't fit nicely into their process, they perceive that you won't be easy clients they can simply push through their process. If they can't quickly push you through their process then they will therefore have to do more work.

And if you are not easy clients and you require them to do more work (even if it is only a bit more work!), you are not desirable clients for this kind of professional.

Please note that I have learned this during my many years working hard to find the best professionals to support my clients - this is not a "rant". There are a few professionals in every city of Canada who are dedicated to you and to serving your needs and there are the many professionals who are focused on pushing you through a process so they can make fast easy money off you.
How to choose the right professionals for you
Three suggested screening criteria:
#1: Does the professional have experience working with expatriate Canadian clients?
Not just "foreign buyers", but with true expatriate Canadian citizens?

Ask them directly. If they do not have this experience, combined with a lack of an interest in building a relationship with you (see point #3 below), do not work with them. Thank them and move on to finding a professional who has experience with expatriate clients or who is very interested in learning about you and how to best serve your needs. There are over 2 million expatriate Canadians, a market well worth the time & effort getting to know. Many professionals are eager to serve you and serve you well. You just have to find one of them.
#2: Does the professional respond in a timely manner to your initial and early communications?
Getting back to you quickly is an indication that you are important to them. Are they sensitive to your time zone in their communications? And do they make an effort to explain the background and/or reasons for the questions they ask of you and the information they share with you? These are subtle but very powerful indicators that they may be good to work with. I regularly get communications from my clients who tell me that so-and-so person "never got back to me!" or "doesn't seem to understand my timeline and needs!" So I learn to never refer clients to those accountants, lawyers, and other specialists.
#3: (The most important one!) When contacting a professional for the first time, do they start with an interest in you and your context?
When you first communicate with them, do they spend at least several minutes getting to know you, asking questions, listening carefully, and learning what your needs are?

Or do they jump quickly to describing their process and/or the goal they perceive you want? If they quickly focus on their process in the conversation, I suggest that this is a serious "red flag". If they jump quickly to focusing on the goal of "you want to work with me because I will get you a house fast", they are actually thinking about themselves first (their anticipated commission in this case), not you, your context, and your needs first! Another big "red flag".

Two mortgage broker example communications that were had with me, describing how they would work with expatriate clients:
"I normally use TD or Scotia, not too many lenders outside of this will offer this type of financing. I have attached TD's outline for you to review. If your client was interested in moving forward I would need them to complete the attached application."
My response to reading this: "EEEEEkkkkk!!!" There are so many things wrong with this response that I could write an essay on it. Why would you even wish to work with such a mortgage broker? You could go to TD or Scotia directly yourself! And there is an immediate redirection to their process "...I would need them to complete the attached application." Why would this person "need" you to do so *first* ? Because they only work within an impersonal structured process, which most expatriate Canadians do not fit in!
"I have access to a variety of different lenders and will work with you to customize your mortgage and get you the best rate and mortgage terms to fit your current circumstances...I totally get it - how expats want to be spoken too...and how foreign this process can be for people."
My response to reading this: "Ahhhhh....(happy sigh)" This professional will take the time to understand my client's circumstances and help them find a way forward to a great mortgage while being sensitive to the fact that the current Canadian mortgage approval process is usually new to most expats.

I suggest working only with professionals who make clear they are interested in you and your unique context!
Professionals menu | Refer a professional | Returning to Canada Support and Real Estate Purchase Support
---
Real estate agents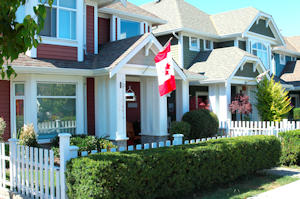 People often look puzzled about why I think it important to choose the right real estate agent to work with. Well, the above "Read first!" section comes largely from my clients and my own experiences working with real estate agents and mortgage brokers who have no experience and are not prepared to serve Canadian expatriates and returning Canadian citizens.

Quite simply, most real estate agents target clients who live locally and so the agents are well-versed in dealing only with very common client contexts in the narrow geographic focus in which they work.

Interestingly, the real estate agents I note below have travelled widely, lived abroad, or have spent significant time interacting with people outside of their culture. Having this more "worldly" perspective seems to be valuable in how professionals interact with Canadian expats.

The following list of real estate agents are all carefully vetted and chosen as ones who will serve you well:
British Columbia:
Catherine Potin
Serving the Greater Victoria Area, Catherine comes to real estate from a lifestyle perspective. Her career before real estate was as a Chef, which set the foundation for understanding that clients are seeking to create a lifestyle, not just buy a property. Catherine loves helping clients find the perfect area, neighbourhood, and specific house or condo. Being more worldly also helps her understand a wide range of client backgrounds and perspectives, making interactions with her delightful because she "gets" her clients.

Clients returning from the U.S. wrote this to Catherine in September 2020:
We wanted to thank-you Catherine for all of your hard work on our behalf. These are challenging times indeed with a world pandemic and buying property from abroad. You really went above and beyond for us, traveling wherever you were needed to view the properties that we were interested in on zoom! We appreciate all that you have done for us to make this journey home as smooth as possible.
Catherine Potin's web page
---
Anton Nikl
Serving Vancouver Island and the Gulf Islands. Anton works out of central Vancouver Island and specializes in Campbell River, Comox / Courtenay, Qualicum Beach, Nanaimo, Ladysmith, and Duncan. He is a multi-talented professional who moved to Vancouver Island from Europe. He was a lawyer in Europe, has a Canadian MBA, speaks German and English, and focuses on helping clients find the exact right home for their desired lifestyle on Vancouver Island.

Anton and I have a professional relationship going back several years and before becoming an independent real estate agent, he worked for a top North American real estate support firm.

A testimonial of Anton's integrity and dedication: Anton helped a mutual client moving back to Canada purchase an acreage property on Vancouver Island in July 2019. The client trusted Anton with an offer of purchase sight unseen! When she arrived and saw her new home in-person for the first time, her trust in Anton was rewarded with a property that thrilled her. I offer this story as it is rare to find an agent who works as hard as Anton on behalf of his clients.

Anton Nikil's web site
Ontario:
Sandy Gardner
Serving the Greater Toronto Area (GTA). Sandy is a wonderful professional who takes the time to get to know clients and really spend the time needed to help them find the right home...on their timeline.

Sandy has helped a very happy client of mine and I can personally attest to her being a professional of choice as she has demonstrated it to my family in helping us sell a property in the GTA. She also referred me to other great professionals who I needed help from to renovate our property before the sale.

Sandy created an excellent primer for returning Canadians: "Coming Home to Toronto" (5 pages - 7 minute read). It is useful not only for those who have lived in the GTA previously, but also for those moving there for the first time. The primer includes snapshots of neighbourhoods, which can help you get a sense of where to choose to live in Toronto.

Sandy Gardner's web site
---
Elizabeth Stewart
Serving the city of Ottawa and surrounding areas. Elizabeth was born in the Ottawa area and has a deep and rich understanding of what makes the city a great place to settle.

Elizabeth brings both professional expertise and a great interpersonal communication style to the process of helping clients buy real estate in preparation for a move back or as an investment. I can personally attest to Elizabeth's great communication style. Canadian expatriate clients of mine have engaged her help for their investment in a property in Ottawa and working with her at the time of the writing of this.

Elizabeth Stewart's web site
Professionals menu | Refer a professional | Returning to Canada Support and Real Estate Purchase Support
---
Mortgage brokers
British Columbia:
Fran Daviss
Serving all of British Columbia and Alberta, too. Fran does a wonderful job helping my clients moving back to BC from the U.S., UK, and further abroad get a mortgage that fits their specific needs. Fran has also helped family members with financial matters and mortgages, so I can personally attest to her professionalism and ability to help clients anywhere in the province.

Her background working for many years as a mortgage manager in a Canadian bank is the foundation of her expertise now as an independent mortgage broker. She has access to a variety of lenders (30 different ones!) so a conversation with Fran can open up new options that you might not know exist.

Testimonials from Fran and my mutual clients: "Fran Daviss has been invaluable. So thankful for her and your referral. She really is a rock star!!! - T.M."

"Fran is an amazing mortgage broker... We bought a Canadian property from the UK so it was complicated but Fran made it as stress free as possible and was clear from the start what was needed to sort out the mortgage. Fran is an great communicator and always gets back very quickly. No question is any trouble to Fran and she gave us excellent advice from the start. Fran knows the mortgage industry inside out and has excellent contacts so was able to make the impossible possible. We were extremely happy with the service Fran provided and can't recommend her enough. - Susan and Stephen"

"Fran Daviss is a superstar in the mortgage wrangling business. Due to our circumstances it was hard to imagine that anyone in Canada would give us a mortgage. We have had very little income in the last couple of years as we are taking care of our son who has special needs. We have great credit in the USA but not here in Canada. Kudos to Fran for making it happen. She was extremely persistent on our behalf and a delight to work with. - Drew and Carol"

"Thank-you Fran for helping us with the purchase of our dream home on Vancouver Island. Your hard work on our behalf certainly paid off with a wonderfully low interest rate! You were always available with all of our many questions and concerns and you patiently and professionally explained the process and guided us step-by-step through the complexities of buying from abroad. We can't thank-you enough Fran and would recommend anyone who needs an excellent broker to give you a call! Always grateful, L&L."

"I cannot say enough positive things about Fran. Working with Fran was an amazing experience. I was working overseas and tried to purchase and finance a home in Vancouver; Fran would stay up and answer all my questions and she was a pleasure to deal with. Fran is very professional, knowledgeable, honest and reliable. She has gone above and beyond with ensuring me the best product and rate possible. Very happy with my new mortgage. I highly recommend Fran." Duncan M.

"Fran was an incredible resource to our family in 2020-2021. Fran led us with her financial knowledge and helped us to understand not only what we were up against migrating at a testing time but HOW to navigate this. Knowing the market in BC alongside navigating the financial arena is not an area I would want to do on my own.

Fran was a storyteller to those institutions or private lenders to highlight our strengths. If you are looking for someone with a wealth of financial understanding and the ability to use simple language to relay the process, look no further. Thank you Fran." Tammy R.

Fran Daviss' web site
---
Ontario:
Hannah Stojanovski
Hannah serves clients in the Greater Toronto Area (GTA) and all of Ontario. She is very professional, prompt and caring in communications with clients. Having moved to Canada herself, Hannah has an understanding and empathy for how it feels for returning and new Canadian residents to have to figure out mortgages and real estate.

Expatriate and returning Canadians get mixed messages from lenders as to whether they can get mortgages, required downpayment levels, etc. Hannah can help by clarifying fact from fiction and presenting your mortgage needs to receptive lenders who understand your expatriate context.

Hannah works with clients living anywhere in the world and those closer to home in the U.S., for example, who are planning their move back Canada. In the last year Hannah and her team have helped dozens of Canadian expatriate clients get mortgages in Ontario. So you can likely surmise that she is super at what she does and is a great professional to work with!

An interview I did with Hannah in late 2020 that can help you understand your mortgage options in Canada.

Hannah Stojanovski's web site
Professionals menu | Refer a professional | Returning to Canada Support and Real Estate Purchase Support
---
Immigration Consultants
Immigration consultants - officially called "Regulated Canadian Immigration Consultants", or "RCIC's" for short, are professionals who are legally allowed to help clients with immigration questions and processes. In particular, spousal sponsorships are a common need Canadians have when moving back. Don't hire an immigration lawyer to help with common immigration questions or processes! They are far too expensive. If you just need help with general questions regarding a spousal sponsorship, please see my Immigration: Spouse and Children page on this site.

For full support for a spousal sponsorship, I suggest engaging the help of an RCIC:
Shkendie Kaba Booth
Regulated Canadian Immigration Consultant (RCIC). Shkendie is very professional and clients really feel supported in working with her. Shkendie can help with reviewing self-completed applications Spousal Sponsorships for Permanent Resident status, providing full service application completion, and consultation services to get your questions answered. From a client I referred to Shkendie:

"Shkendie Kaba Booth was an enormous help, both in advising us and reviewing our application before submitting it. We recommend her highly and thank you for referring us to her. She was very responsive and great to work with."

Skendie is located in BC and can help anyone in the U.S. or around the world moving to any province in Canada.

Skendie's clear and transparent fees for two of her popular services:
"For an application review I charge an hourly rate of $100 USD. To comply with ICCRC (the regulator), I send my clients a Retainer Agreement, clarifying my responsibilities and theirs as well. Once I start reviewing the file, I keep a detailed timelog of the time spent in each task and I share that with the client for full transparency."
Consultations: "If [clients] wish to discuss how to proceed with their situation, the fee is $175 USD. The consultation lasts between 60-90 minutes. It also includes a written summary of our discussion and a customized document checklist in case the client is eligible/ready to start preparing the application."
---
Marianne van der Meij
Regulated Canadian Immigration Consultant (RCIC). I met with Marianne in-person and have communicated regularly over the phone and by email with her as I refer many happy clients to her. I can attest that she is very high integrity and professional in all respects. Marianne is the rare combination of professional and personable, giving every client her focused best, including doing all their paperwork herself to ensure the highest quality and no mistakes.

With over 20 years experience in the Canadian immigration field, Marianne can help with questions on a one-time-fee consultation basis about spousal sponsorship, Permanent Resident status in Canada, etc. and can provide full support, if you wish, with any area of Canadian immigration.

Marianne is located in BC, but helps clients coming from any country moving to any province in Canada.

Marianne van der Meij's web site
---
Paul Abraham
Regulated Canadian Immigration Consultant. Paul and I have communicated at length and have the same philosophy of integrity, transparency, and taking great care of our clients.

Paul has long experience supporting clients with a variety of immigration questions and challenges. He has lived and worked in the United Arab Emirates, so understands the Canadian expatriate experience. Paul is physically in Nova Scotia and can work with clients anywhere in the world moving back to any part of Canada.

Notes: Paul offers a free introductory conversation for those seeking his full support for completing family class (Spousal Sponsorship for Permanent Residence) applications.

Paul does not offer a service to review your already completed Permanent Resident applications (if you are doing it yourself).

Paul Abraham's web site
Professionals menu | Refer a professional | Returning to Canada Support and Real Estate Purchase Support
---
Cross-border & International Tax Accountants in Canada
This section applies to Canadians returning from all parts of the world, but may seem most applicable to those returning from the U.S. simply because of the common interlinkages that occur for this latter group. Some people returning from the UK, for example, do have business interests, investments, and real estate assets that do require an international accounting firm and one is noted below which has expertise in this area.

For those returning from the U.S.: Most of you have lived in the U.S. for a long time and are required to dual-file your tax returns in both countries, usually in perpetuity. While this is certainly nothing to worry about, if you have a rich financial picture in the U.S. when you return then having a consultation with a Canadian cross-border tax accountant make sense, as well as having one do your first year tax returns in both the U.S. and Canada.

Note: If you have a complex legal tax picture that includes business interests in the U.S. that need to be legally set up when you move, cross-border estate questions, significant exit tax possibilities, etc. you may consider initially working with a tax lawyer instead of, or in addition to, a tax accountant. The following accountants come recommended by expatriate and returning Canadians who have used their services:
British Columbia:
Terry Dyer
Located in Victoria, BC, Terry is a seasoned tax professional who has a depth of expertise in U.S./Canada cross-border tax planning and compliance. Terry works with clients before they move back to ensure their financial situation is set up to keep both the IRS and CRA happy. He also handles annual U.S. tax filings, especially the all-important first filing after you return.

Terry Dyer - Senior Manager - CIS Tax
---
Shawn Strandberg
Located in Victoria, BC, Shawn is a top tax accounting professional specializing in U.S. and Canadian tax. Shawn is dual-licensed to advise and do tax work in the U.S. and Canada. Consider Shawn if you are moving back from the U.S. and want to set yourself up with a clear tax plan and on-going dual-filing and reporting support. Shawn has a genuine interest in getting to know clients and their needs...and is simply a very nice person to work with. He has worked with my clients, who are very pleased with his guidance and work.

Shawn Strandberg - Collins Barrow web site
---
Mo Ahmad
Based in Vancouver, BC, Mo Ahmad is a top cross-border accountant and founder of Westmark Tax, a professional accounting firm that specializes in both U.S. and international tax accounting and planning.

Of special note is his team's ability to support clients returning from the U.K. Westmark Tax has offices in Vancouver, Calgary, Toronto, and Seattle. I have communicated at length with Mo and we share a common interest in supporting clients professionally and with care.

Mo Ahmad and the Westmark Tax web site
---
Alberta:
Nathan Geib

Nathan is a CPA, CA, registered with the CPA Institute of Alberta, Canada as a tax specialist. He is also registered as a CPA in the state of Arizona in the United States.

With his American CPA certification, he has experience helping small and mid-sized businesses work across Canada's borders, consulting on both inbound and outbound taxation. He has also worked on American personal and estate taxation for Canadians with American property and American citizens residing in Canada.

Nathan first came to my attention through very positive recommendations offered by Canadians in the U.S. who needed help with more complicated personal and business cross-border accounting and tax work. My own conversation with Nathan clearly demonstrated that he is highly experienced, professional, and very personable to work with.
I'd recommend Nathan and his firm...Nathan caught a lot of errors from the prior accountants and got me a lot of money back. He helps me plan business and cross-border taxes and even gives me tips on government grants for my business. He's never charged me for "research" because he can rattle off statutes by heart. It's really amazing to watch.
---
Ontario:
Clark and Horner - Simon Noronha

Based in Toronto, this is a very professional high end firm who can help with tax planning, cross-border filings, and more complex questions such as trusts and legal matters relating to tax. If you have a large U.S. tax context or are a "covered expatriate" and want to be sure you have all your bases covered then an investment in the services of Clark and Horner is recommended.
---
Allan Madan
Based in Mississauga, serving the Greater Toronto Area (GTA). Allan supports Canadians who have U.S. tax filing needs and general U.S./Canada tax questions. He is professional in his work and also very personable to interact with. This is a rarity, as many of my clients will attest. His web site has video resources and blog postings of value to returning Canadians.
I went though a lot of bad, expensive, and incompetent accountants before finding Allan's firm. I hope others can benefit from my quest. His firm has been proactive and reasonably priced for years. - T. Gorender, 2018.
---
Mel Dam
Mel Dam's team is based in Oshawa, ON. Several of my clients have used Mel's team for their U.S. tax filings and guidance upon moving back. A testimonial from one client:
I highly recommend Mel Dam from Dam Income Tax in Oshawa, Ontario. (Yes, that's really the business' name). I've been using him for years including before/during/after my two periods of living abroad." - Barbara Eshpeter-Jenkins
Professionals menu | Refer a professional | Returning to Canada Support and Real Estate Purchase Support
---
Financial Advisors
Moving your financial life can be as easy as sending cash to a Canadian bank account. However, if you have more complex financial picture that includes investments, trusts, and business assets, engaging the support of a financial advisor who understands the international expatriate context makes sense.

This is a time of change in Canada in the financial realm. The investment industry is evolving rapidly in the face of increasing transparency, regulatory change, and technological disruption. Be sure to work with a financial advisor who is current and understands how to help you not only with your investments themselves, but also can educate you on the evolving nature of the Canadian investment realm so that you are well-positioned for the future.
British Columbia, Alberta, Saskatchewan, Ontario, and Quebec:
Harp Sandhu
Harp serves many clients moving back to Canada and is licensed in BC, AB, SK, and ON. His primary focus is investments in Canada and the U.S. and he is U.S./Canada cross-border licensed to support smooth and careful moves of investment portfolios and funds from the U.S. to Canada. Harp is thoughtful, careful, and very up-to-date on the evolving investment realm. He is also very well versed on tax issues relating to investments in Canada and the U.S.

It is rare that I get to interact with a financial professional who is as client-centred and as high-integrity as Harp. We first got to know each other through a client we both worked with. As time went by, we found we worked not only with some of the same clients, but also shared a professional principle that our clients come first at all times.

An introductory conversation with Harp to explore your needs will serve you well if you have investments in the U.S. or abroad and wish to move them to Canada.

Harp Sandhu's web site
Professionals menu | Refer a professional | Returning to Canada Support and Real Estate Purchase Support
---
Lawyers
Expatriate Canadians and those moving back to Canada sometimes need the help of a lawyer for high complex tax questions, complicate immigration situations for family members, to handle real estate transactions, and to move trusts, wills, and more.

Below are lawyers operating in Canada only or who are dual-licensed to represent clients in both Canada and the U.S.
British Columbia:
Blair Dwyer
Among the "best of the best" in Canada for tax law. If you have a complex tax situation upon returning to Canada and need to hire the best, Blair is the person to work with. I met with Blair to discuss various tax contexts affecting expatriates and returning Canadians. I can attest to his expertise and professionalism.

Blair Dwyer's web site
---
Ontario:
Michael Cirone
"All roads lead to Michael Cirone". When I was asking my network who they recommend to help expatriate and returning Canadians moving back to Canada, Michael's name came up again and again. Since then Michael and I have been working with several common clients, all of whom have been very appreciative of his professionalism, expertise, and interpersonal manner. I can recommend his services unconditionally for those returning to Canada from the U.S. who have a rich and complex tax and legal picture which may include trust, estate, and will questions, cross-border business interests, real estate investments, stock option or other financial interests, and exit tax concerns.

Michael is a dual-licensed lawyer so he can advise on and represent you in Canada and in the U.S.

Michael Cirone's web site
Professionals menu | Refer a professional | Returning to Canada Support and Real Estate Purchase Support
---
Recommendations of professionals, please!
Please share your recommendations of professionals in Canada
who work really well with expatriate Canadians.
Sharing your experiences working with them will be of great help to other Canadians in the U.S. and abroad!
Thank you!

Paul Kurucz

Latest update to this resource: March 2021.
---